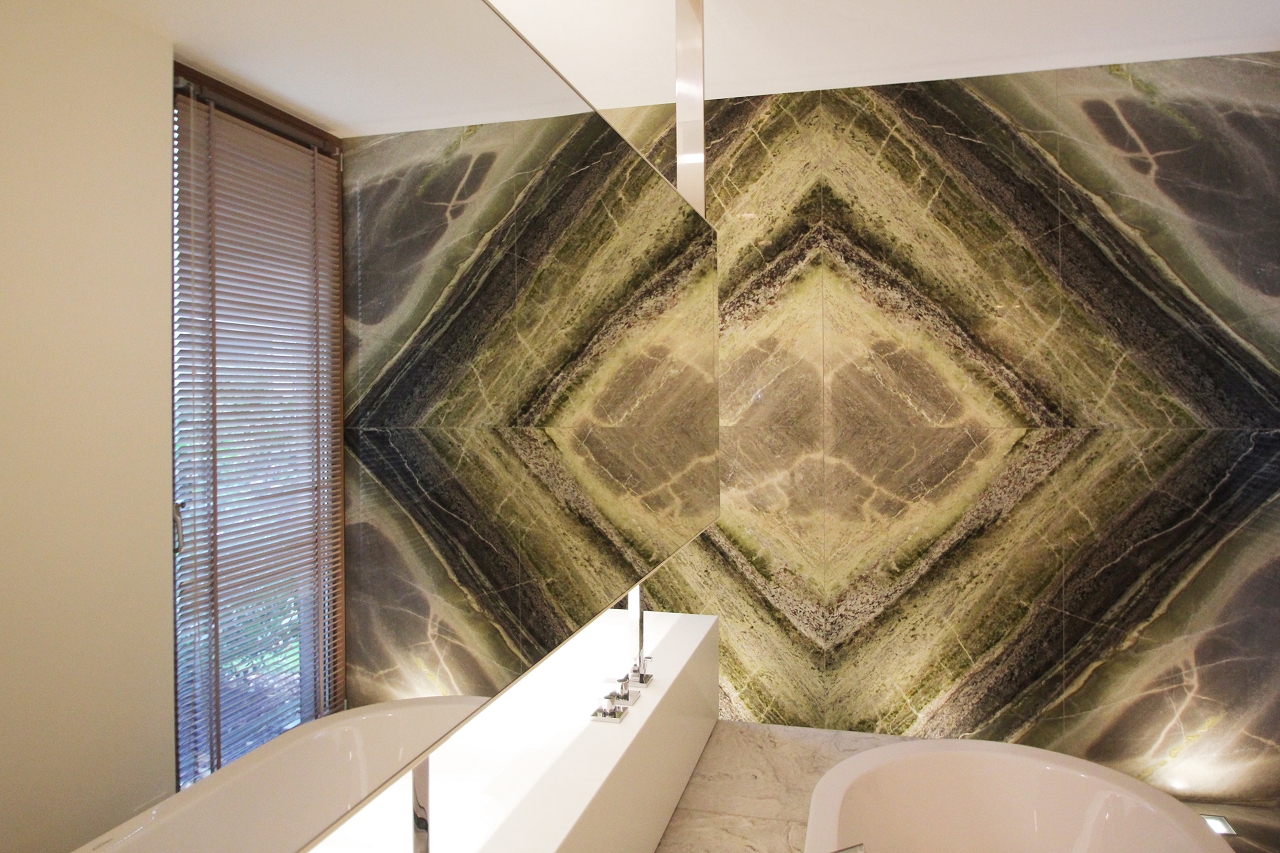 Visualisation of unique design concepts
Design plays an essential role in many areas of our lives. Especially in hotels, residences and on yachts, emotions are created by combining exclusive materials and colour tones. Moods are made tangible. At the beginning, there is the designer's vision. An "appetiser" gives the client first impressions of a possible design concept. The personality and preferences of the client are now to be integrated. Often, the information is gained through many conversations. With the implementation of all wishes and requirements, a rendering is created. Calm elements are often combined with a highlight. Such an eye-catcher made of timeless and elegant natural stone can be created by a fascinating bookmatching or an impressive veinig.

Every natural stone is unique in its structure and grain. The visual presentation of the end product is not always easy. KMD already offers its customers a special added value in the design through a photo-realistic image of the design element. The exclusive raw slabs are photographed in our "black box" with a high-resolution camera upon delivery. The image is automatically rectified according to predefined parameters and thus inserted to scale into our ERP software. In the process, the raw slabs are checked for any defects or cracks and our colleagues mark them. These markers can be taken into account later in the optimisation. The generated 2D / 3D component design is now linked to the image of the slab.

By linking the raw slab with the drawing, the entire visualised area can be shown even before the production begins. The customer gets a real impression of the overall design. For the exclusive eye-catching effect the bookmatch has to be imaged exactly parallel. In the case of unique veining, it is important that the vein move continuously over several components. Because of the photo-realistic illustration, optimisations can already be made in advance. Unique points of attraction are created and the customer is assured of the result at an early stage. Exclusive design concepts use unique materials by taking trends and new technologies into account, in order to always optimally implement individual customer wishes.