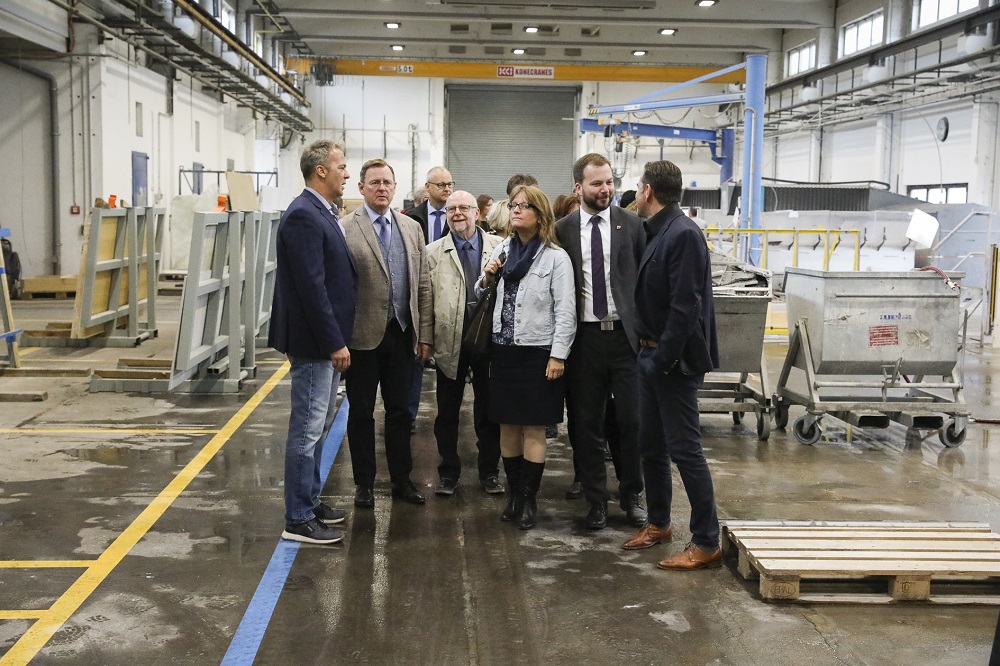 Thuringian Prime Minister Bodo Ramelow visits KMD
On May 16, 2019, Prime Minister Bodo Ramelow visited our company. Together with District Administrator Onno Eckert and a delegation of the Thuringian State Chancellery, the Prime Minister informed himself about the work and development of the company and honored KMD as one of numerous hidden champions in the Free State. In April KMD celebrated its 20th anniversary.

One of the central topics during the Prime Minister's visit was the urgent need for skilled workers and apprentices, especially in the craft sector. The Prime Minister thanked for the insights gained by concluding with the words: "I have the feeling to have met one of our market leaders in its segment."
Watch a video of the visit here.