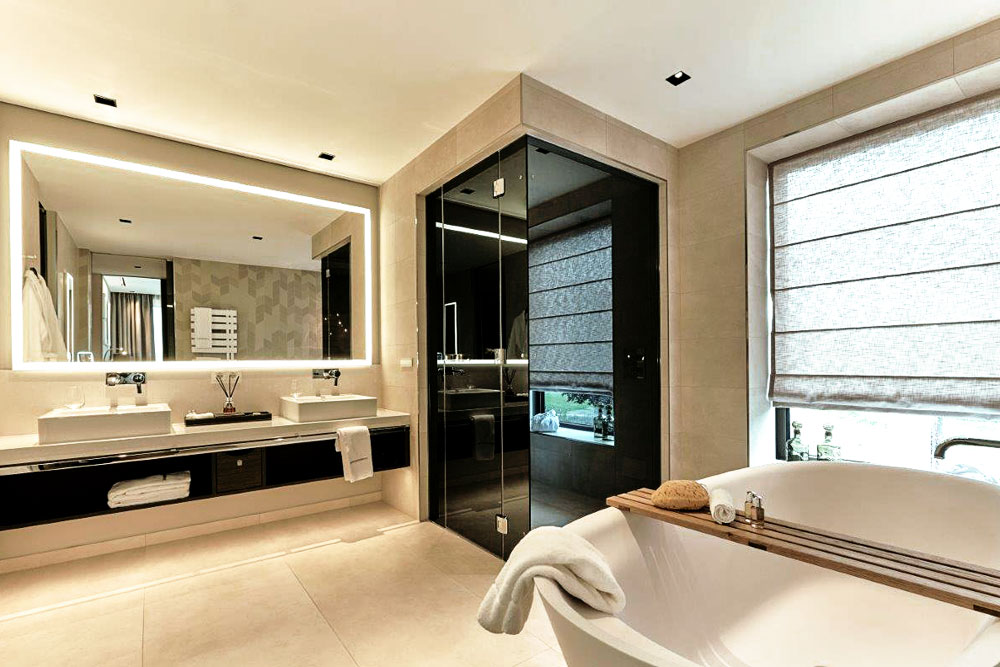 The Öschberghof, Donaueschingen – feel good and relax in luxury
The full renovation of the luxury hotel "The Öschberghof" will soon be complete. For the 125 rooms and suites, we produced the vanity tops which are made from "Yukon" (Silestone) quartz-based engineered stone. The design and planning were masterminded by "JOI-Design" from Hamburg. Warm sand and natural tones define the space and radiate warmth. Light and generosity lend a pleasant air of tranquillity.

You can also find our work in the public areas. The reception desks were coated in a 5mm-thick ceramic top – "Travertino Navona" from "LAMINAM®" – perfectly imitating the look of travertine. For the "Ösch SPA", fitted out by "Klafs", we supplied "Nero Assoluto Zimbabwe CG" in a flamed and brushed finish.