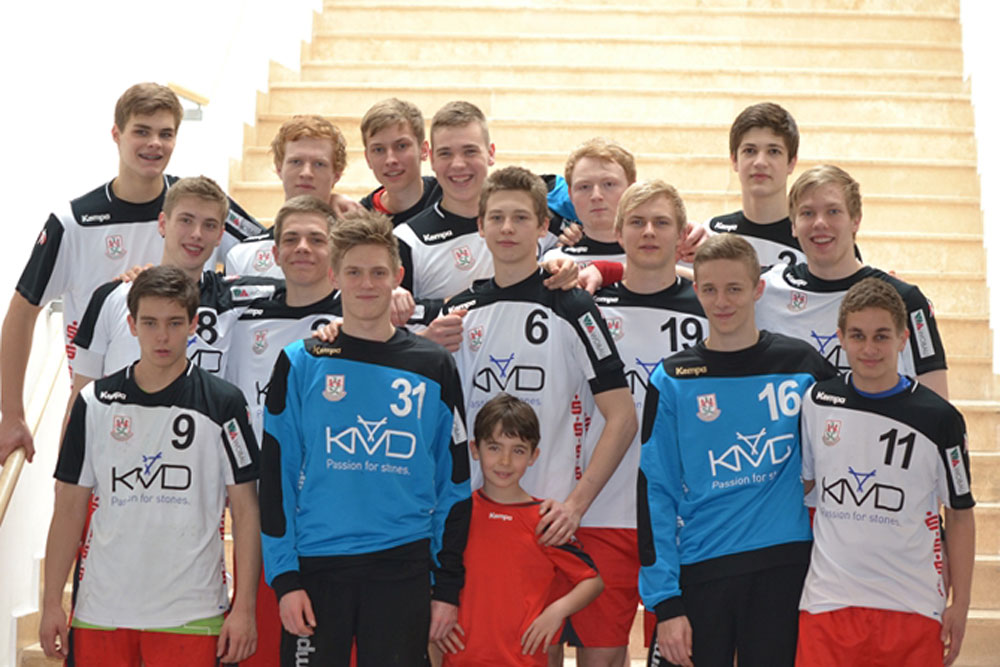 SCM handball youth at the Balaton Cup 2013 – Central German championship of 2012/13
The B youth team of SC Magdeburg e.V. has something to celebrate - they won the Central German championship of the season 2012/2013! With a commanding 33:22 victory over Handball Academy Leipzig / Delitzsch the KMD sponsored team from Magdeburg qualified for the first round of the German Cup which takes place in May 2013. We congratulate and wish you continued success!

In addition, the guys took a respectable second place at the Balaton Cup won in Vezsprem (Hungary) in early April. The team played against FTC PLR Budapest in the final match of the international tournament. Eventually they lost this quick, technically high-class match with a final score of 20:27.