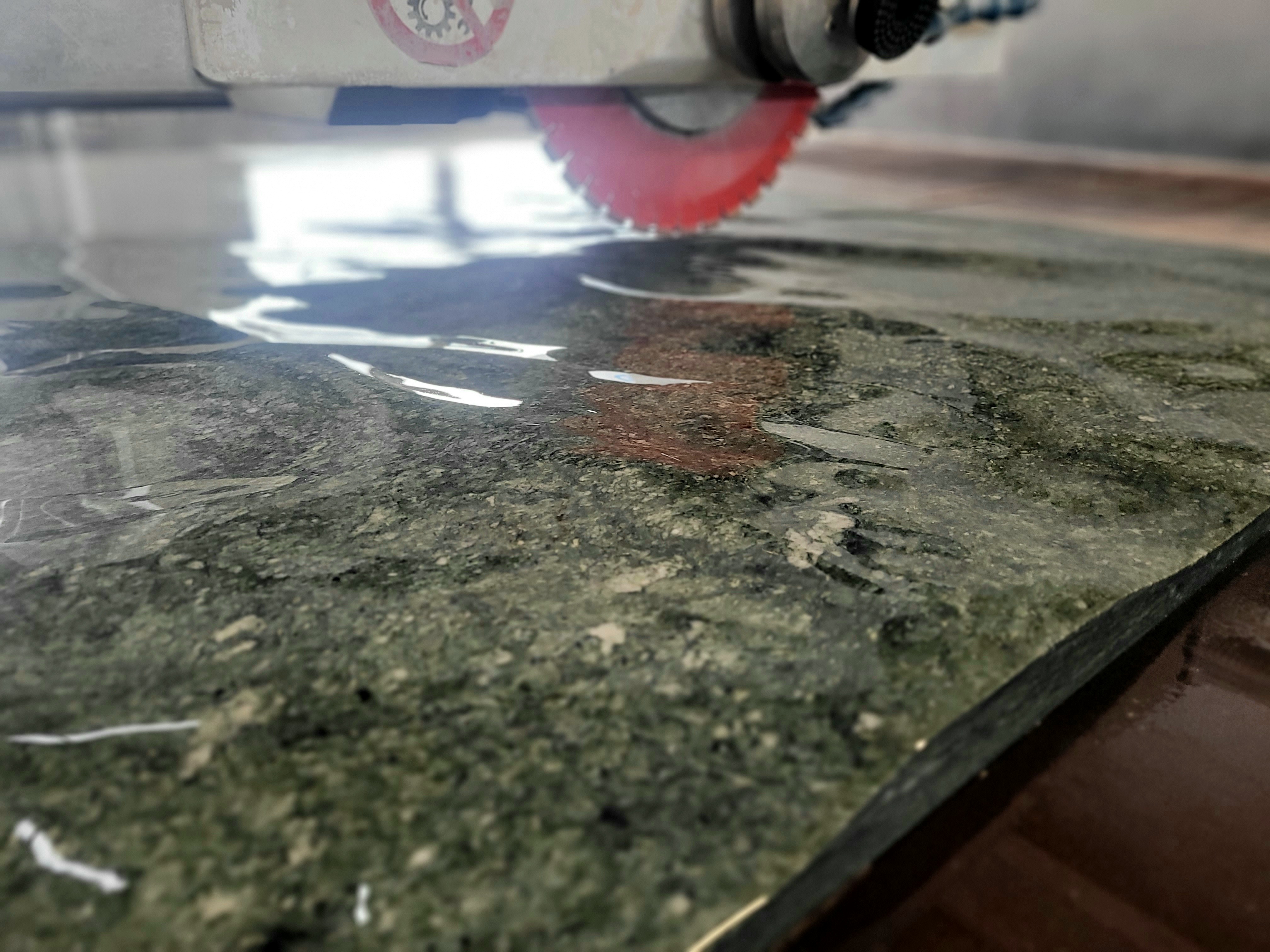 Realisation of 3D design surfaces
Designs reflect the personal preferences of their owners and are often unusual, expressive and individual. A trend is three-dimensional effects, which are integrated into existing design concepts. They create structures that attract attention in any room. As waves, curves or ribs, they obtain great in-depth effects and thus give a special impression to each area. Three-dimensional effects are a wonderful eye-catcher and bring a modern, abstract, conspicuous or discreet atmosphere to every room. Structures on the wall can visually divide and separate rooms. They lend liveliness and can also be felt haptically.

Innovative technologies in natural stone processing

Modern technologies are becoming more important in natural stone processing. Large surfaces are connected by individual components to form an impressive overall design. The unique surface is modelled by us, using special construction programmes or is provided by the customer as a completed design. Often the contours on each individual piece are different. Only in the overall view they appear in a unique structure. With our modern machinery, we can produce every part fully automised, often at the limit of what is possible.

This requires a specific CAM programming for each design and component, which precisely defines every single step of the machining process. Our colleagues have many years of experience and their demand for exact implementation enable us to develop new solutions continuously. In the realisation, the tools of our 5-axis machining centres glide through the natural stone and create geometric shapes. Contours and surfaces are defined in further working steps. It is always impressive how our modern machines create those filigree landscapes. Due to the surface finish the play of light and shadow is enhanced.

Modern design through three-dimensional elements

3D design surfaces impress as luxurious eye-catchers and can also be felt haptically. A complete mechanical implementation is demanding and it always requires an individual CAM programming. This is as unique as the end product itself. For the human eye, the three-dimensional structures are brought to the front. The natural stone in its traditional use shines once again in an innovative appearance and thus emphasises its uniqueness. In addition to various surface finishes and the ability to be backlit, it underlines another time its unlimited application possibilities as a sustainable building material.