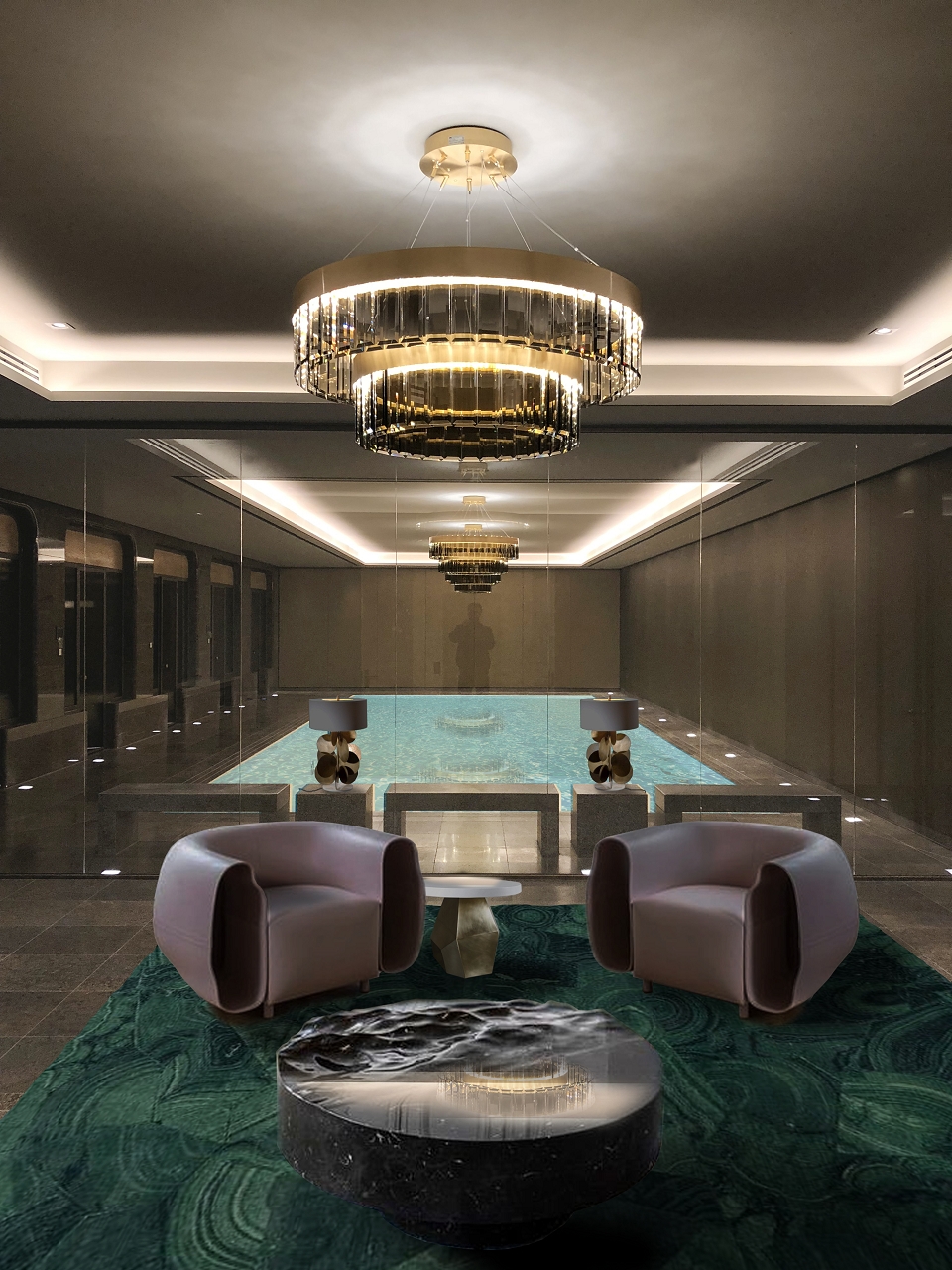 opulent redesign in mystical aura
Hampstead is considered the most beautiful part of London. In addition to the beautiful nature, the wealthy clientele appreciates the amenities of being near to the big city and at the same time the distance from noise and dirt. A large number of famous personalities from the fields of art, politics and science have settled there over the past centuries. This exclusive flair is also reflected in the opulently renovated residence. The exterior is in Georgian architecture, while Davide Rizzo designed it in the interior mystical and spacious.

NOBLE AND DIVERSE DESIGNED LIVING ATMOSPHERE

The extraordinary beige Limestone Laguna impresses with its timeless design already in the entrance area. The main staircase with its filigree black handrail appears imposing and invites visitors to enter the upper floors. The natural stone is laid in large formats in the public areas, the corridors, halls and galleries. The bathrooms of the spacious residence are also magnificent. Each captivates in its own design with unique natural stones. In this course the Portoro, which impress with its contrast of black and golden yellow colours was used together with Silk Georgette and Creole Beige. Additionally the Calacatta Vagli Oro in its eye-catching appearance achieves an effect of rare beauty.

MYSTERIOUS WELL-BEING

The noble design, worthy of the exclusive location, is also continued in the spa area. Even the name of the Shell Limestone Goldbank sounds glamorous. As a floor, it decorates the spa area and creates a luxurious atmosphere. The KMD Brown Stone covers the walls in the large-format design of the pool area and creates a mystical aura. Big ceiling chandeliers emphasise the aura with their light.

COMPREHENSIVE PROJECT REALIZATION

For the redesign of this magnificent residence, appr. 1,500 m² were newly laid with a total of 16 different exclusive stones and mosaics. These give the property an exceptional appearance with a mysterious elegance.