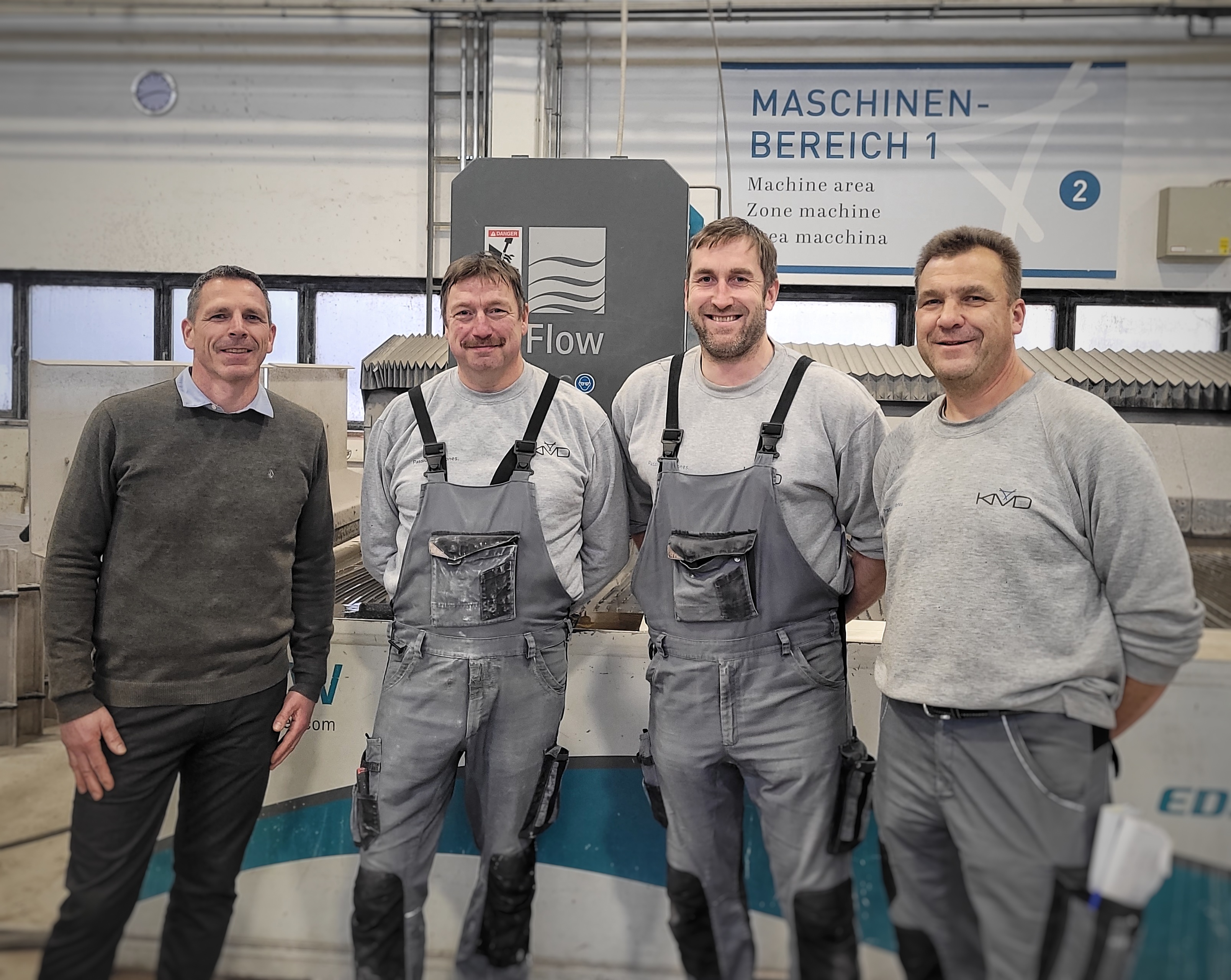 The greatest compliment for a company are employees who have been working for the company for many years!
Long-standing employees are a valuable resource for employers. They have a high level of specific know-how, are familiar with the processes in the company and can evaluate the overall situation well with their experience and composure. Moreover, long-serving and satisfied employees feel connected to the company and show this through a high degree of loyalty.

In recent years, we have been able to celebrate numerous 10, 15 and 20-year anniversaries of our employees! Their actions have had a significant influence on the development of the company over many years.

Programming and operating of technically demanding machines

Frank Trott joined KMD in 2003. After completing his qualification as a machine operator, the trained metalworker wanted to gain some practical experience and was hired directly after his internship at KMD. Since 20 years he is an integral part of our team and accompanies us as a specialist in machine operations for the realisation of our projects.

The switch from metal to natural stone was not difficult for him. He explains: "The technique is similar. I just have different tools and different materials at my disposal." During his many years on the job, he has continued to develop his knowledge and skills and now he has an extensive experience in working with natural stone. He knows exactly which speed to choose in order to be able to cut each natural stone optimally as he has to hand over the best possible product to the following work step, our manufacture.

Frank can operate all of our machinery. His speciality is our water jet equipment, that he programs, manages and carries out minor repairs on his own.

Unbroken passion for natural stone

Even on his first day at KMD, he was captivated by the diversity of natural stone, he recalls. His passion for the sustainable natural product continues to this day. The many colours and veins impressed him right from the start. His interest is unbroken and sometimes he cuts a natural stone that was previously unknown to him, which fascinates him anew.

Relationship and appreciation

We would like to thank all jubilee for their many years of support and loyalty to KMD. With their commitment, know-how and ideas, they have significantly supported the development of the company. We look forward to many more years together!