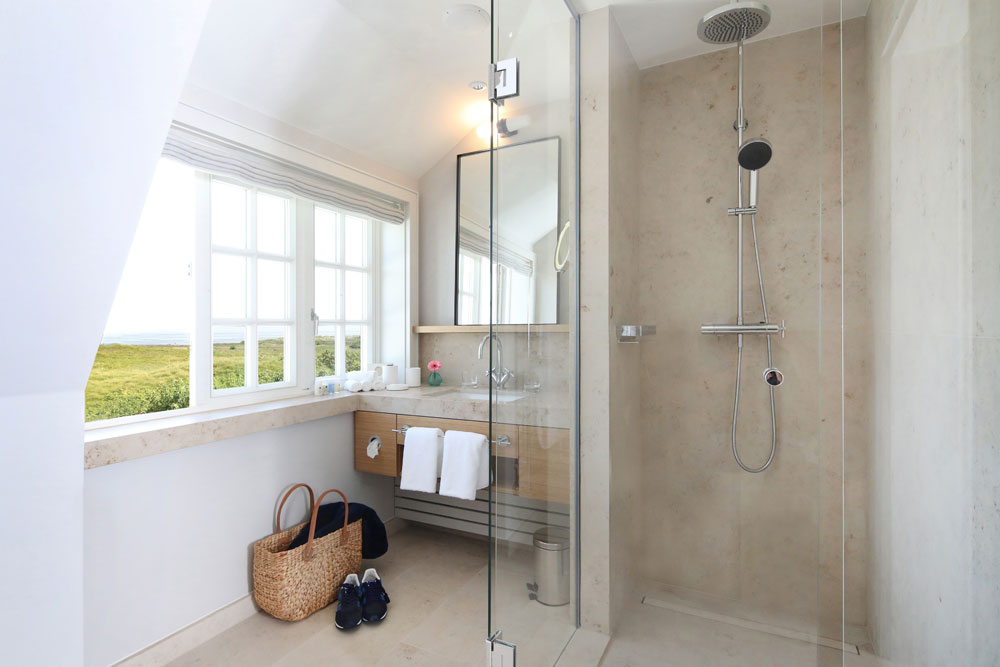 Landhaus Severin*s Morsum Kliff (Sylt) – Hotel opens luxurious branch
At Severin*s country house at the Morsum Kliff, you will experience the original island of Sylt. The wadden see, dunes and salty air right outside the door make you part of the nature.

The hotel's 13 rooms combine comfort and high-quality materials to create a stylish ambience. KMD carried out the complete natural stone work here. Jura Yellow marble was used in the bathrooms and public areas.

While fitting out the Landhaus Severin*s Morsum Kliff, Severin*s main building in Keitum has been updated with 5 exclusive apartment houses: KMD carried out the stone works in all bathrooms, kitchens, living areas and even a private spa area with Jura Yellow marble, Jura Gray marble and Belgian Blue Stone.