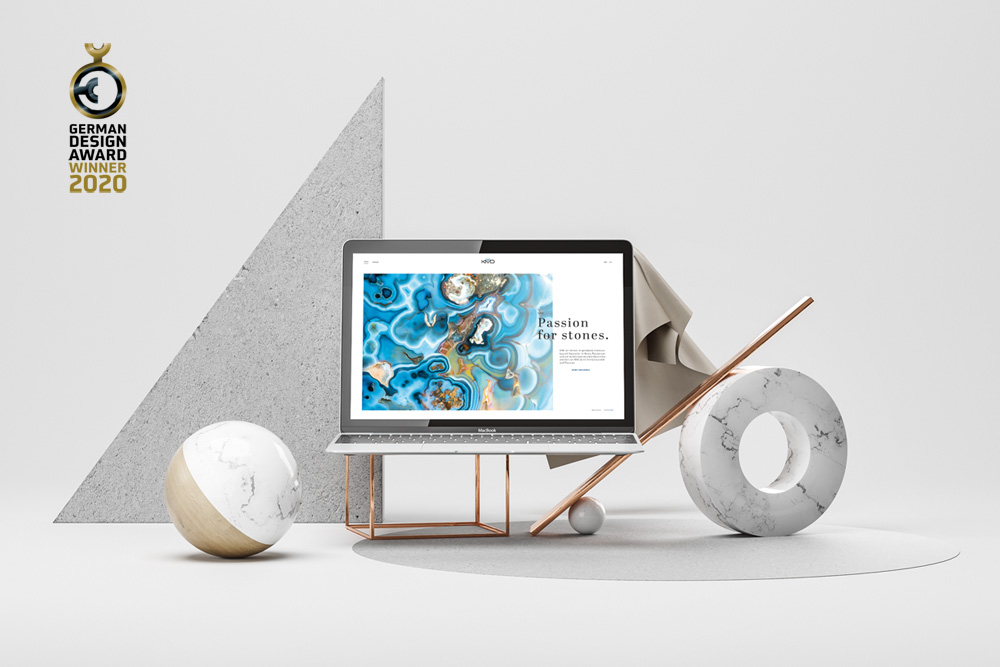 KMD is German Design Award Winner 2020
KMD receives the prestigious German Design Award 2020 – and is being awarded the Winner Award for "Excellent Communications Design" in the category Web & Mobile. The German Design Award is one of the most prestigious design competitions worldwide and enjoys a high reputation among experts and the general public. Anyone who prevails against the high-caliber competition is one of the best. And KMD is one of them!

Using the guiding principle "Stones don't talk but have a lot to tell", our advertising agency das creative auge narrates the story of our success centering around our passion as stone experts. The result is a user-friendly and responsive online presence that convinces with project references, background information and up-to-date magazine articles on current projects. In addition the website features the "Stone Gallery", a platform informing about the wide product portfolio of KMD, which has become a practical working tool for architects and designers.

This opinion was confirmed by the jury for the following reasons: "Aesthetic photos, a design reduced to the essentials, crisp fonts, concise texts - the high-quality and responsive web design reflects the company's supreme standards for exclusive design, luxurious furnishings and exceptional craftsmanship in detail."

We are thrilled and would like to thank our advertising agency das creative auge and Jan Kobel Fotografie without whom this success would not have been possible.