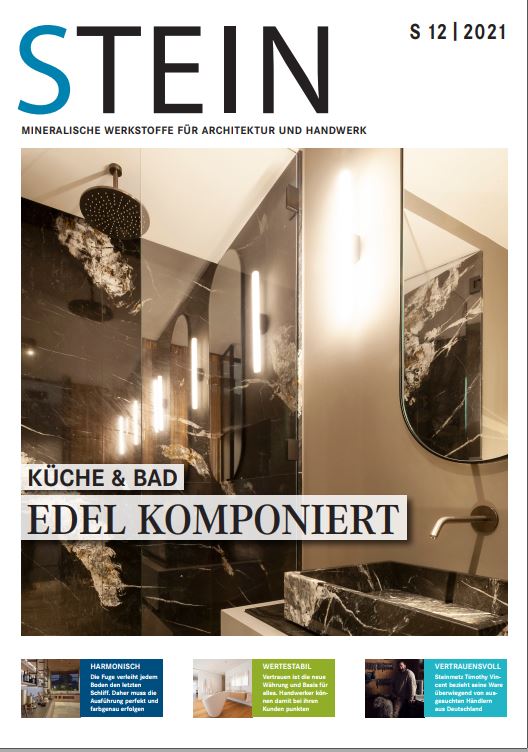 KMD in the press: COURAGE FOR SUBTLE DRAMA
The trade journal STEIN presents the article "Courage for subtle drama" in its current issue 12/2021.


Interior designer Claudia Blum presents the redesign of a luxury flat in Berlin.
A limestone acts as a calm but noble "background music" and a quartzite as a "drumbeat". KMD accompanied the redesign of the 180m² flat.


Details on the design concept and its implementation can be found here in German!


Published in STEIN 12/2021 by GEORG Media