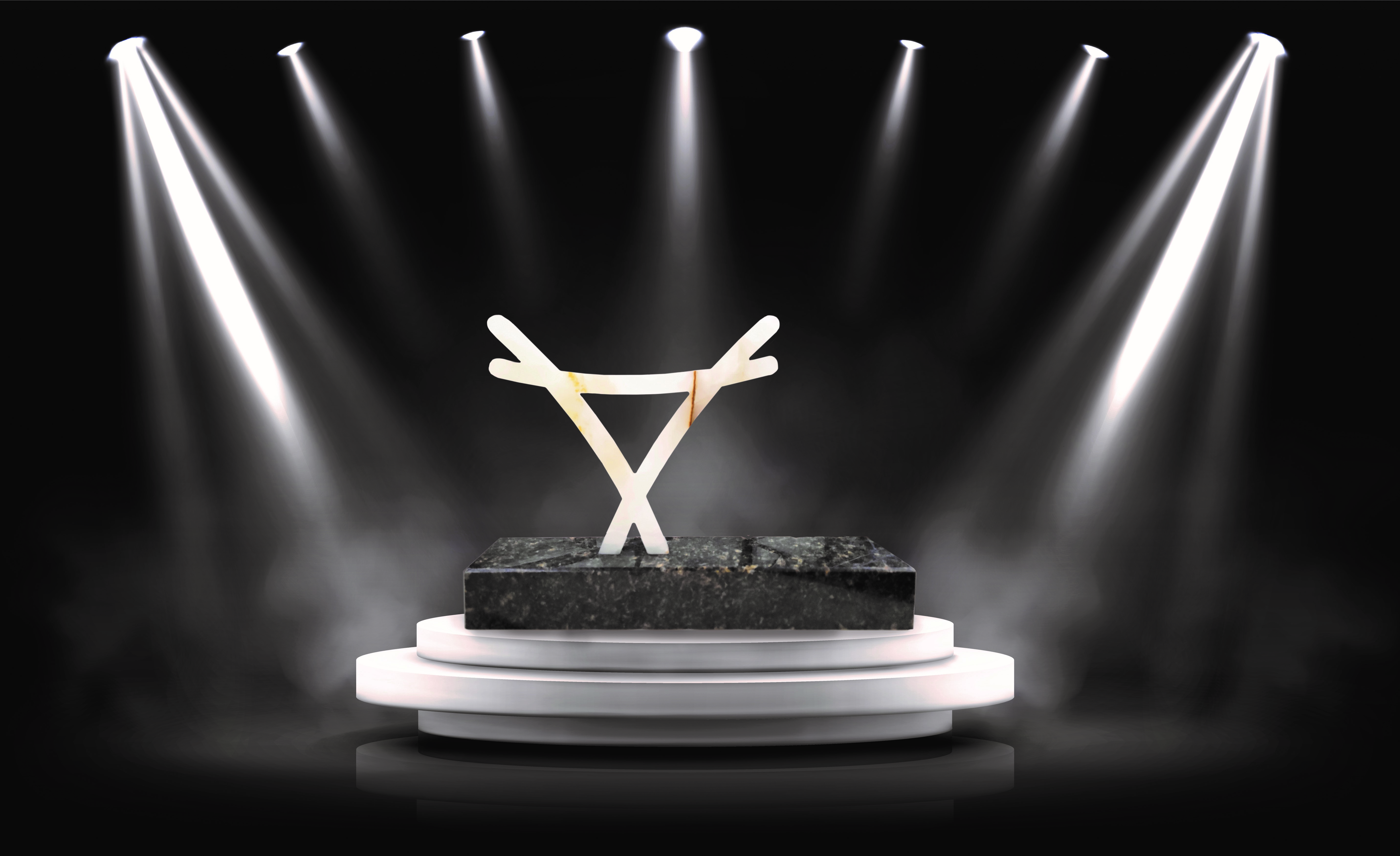 KMD-Award: honouring unique projects
We look back on more than 21 years of manufacturing exclusive individual pieces from natural stone. A very exciting and moving time for us. During this time, we have implemented over 20,500 projects worldwide. Each one is unique, just like the products we create from natural stone. Through flexibility and team spirit, we have always succeeded in realising our customers ambitious design concepts - often at the limits of what is feasible.


Nevertheless, there are projects that particularly stand out and make them unforgettable. They impress with their high technical standards in the processing of natural stone and pose special challenges in the complexity of the implementation. The diversity and individuality of the natural stones used also play a role here, of course. Created by nature, each raw slab is unique and always individual. This has to be taken into account in the processing. Looking back on 21 years of designing this timeless and sustainable material, our focus has always been on the customer's wishes and perfection in execution.


Reason enough for us to officially honour these unique and, for us, special projects. An internal jury chose OUR Project of the Year for the past twenty years. For the project of the year 2021, every employee vote was decisive. A staff survey was used to decide between three nominated projects. The vast majority of votes went to one of our completed yacht projects this year. The project impresses with its high technical standard in the implementation of the natural stone work and the individuality of the design concept. We are pleased about the enthusiasm for the project among our colleagues. With a specially designed KMD award, the winning project was officially honoured together with the SMART project team.


We are excited to see what unique projects we will implement in the coming years and award with the coveted KMD Award.