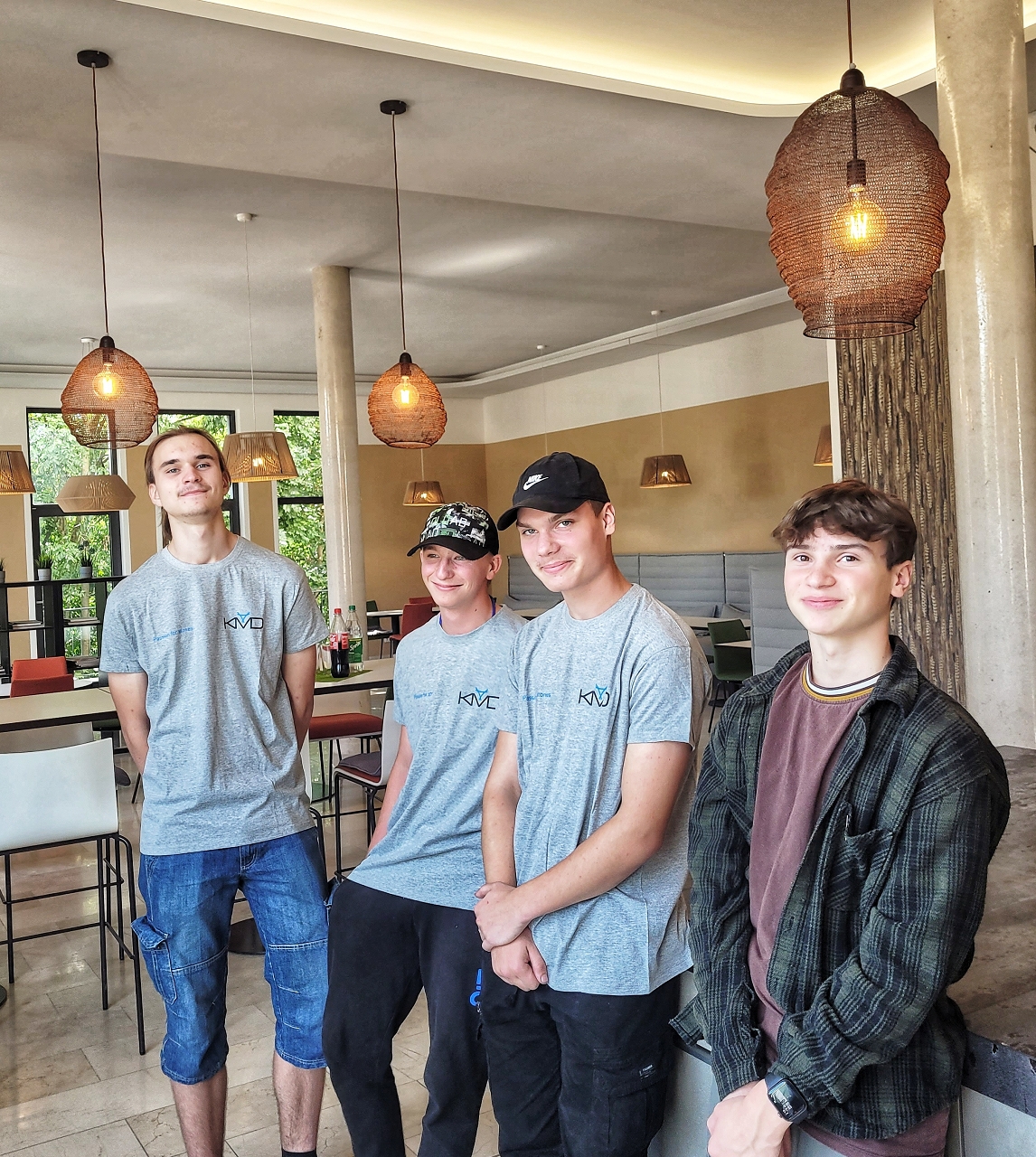 Apprenticeship start in 2022 - Welcome to the TEAM!
Leon, André, Ilay and Leonard have started their new professional life and will complete their apprenticeship as natural stone mechanic, draughtsman and warehouse logistics specialist at KMD in the coming years!

We wish a lot of success and look forward to working with them.

Apprenticeship by KMD

As a "family-friendly employer" a practical and in-depth training is particularly close to our hearts. Every trainee has his own mentor throughout the entire apprenticeship for technical education and interpersonal issues. For us it is very important to practise and deepen the acquired knowledge in real tasks in our projects. In addition to the technical training and our benefits, we provide them a trainee train ticket and we take care of all costs for books and materials.

For the coming year, we are also offering apprenticeships for the professions of natural stone mechanic and draughtsman/draughtswoman.

We are happy to answer any question you may have about the apprenticeship at KMD. Come by or contact us via jobs@kmd-natursteine.de ! We are looking forward to meeting you!