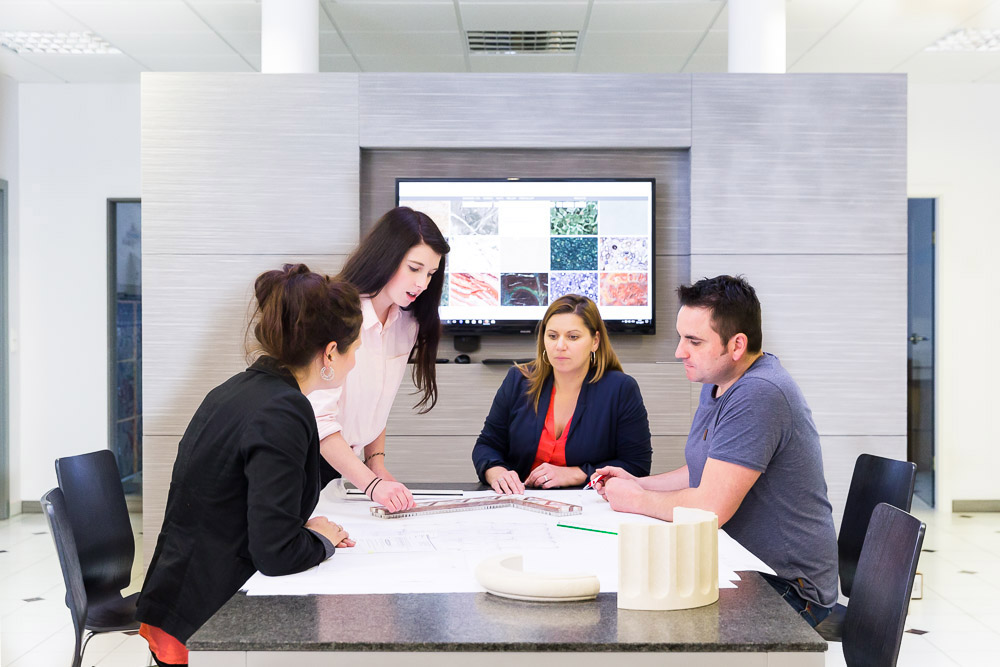 Trai­ning at KMD – a fu­ture-orien­ted, inter­na­tio­nal com­pany in your region.

Natural stone mechanic (m/f)

Are you a skilled craftsperson with an eye for detail? Do you enjoy working with tools and computer-operated machines? Then become a natural stone mechanic – because without them, KMD wouldn't exist! You will manufacture worktops and furniture parts from marble, granite, onyx, as well as innovative quartz-based engineered stone for exclusive projects. You will learn just how varied the work is in our factory.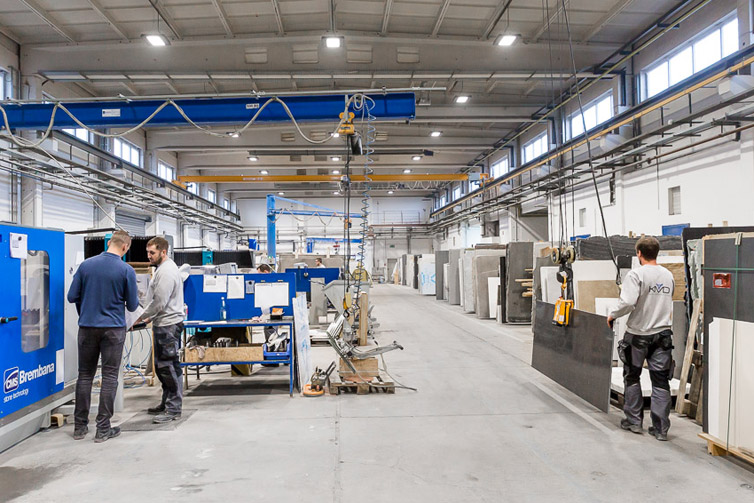 Warehouse operator or skilled worker for warehouse logistics (m/f)

Your role is to accept raw materials and goods, check them for quantity and quality and store them correctly. You always know where each stone slab can be found and ensure your colleagues are provided with the right materials for each order for further processing on the machines and at the workstations. You will also ensure that the end products are packed securely and reach the customer on time and economically. If you enjoy knuckling down and are good at staying on top of things, then this is the right job for you!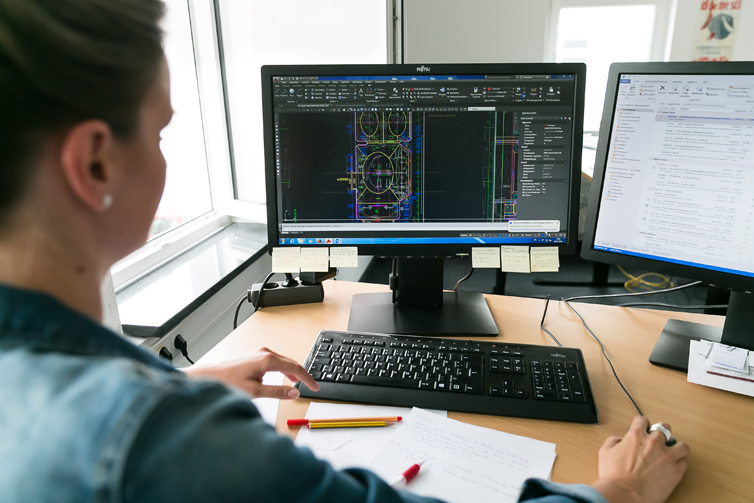 Draughtsman (m/f)

Your role is to make our clients' great ideas a reality. Using the designs of renowned architects and designers, you will engineer millimetre-precision workpieces and whole rooms from natural stone, which our production will then fabricate. You will also ensure that everyone on site has a plan. If you are a diligent worker and love being creative, then draughtsman is the right job for you.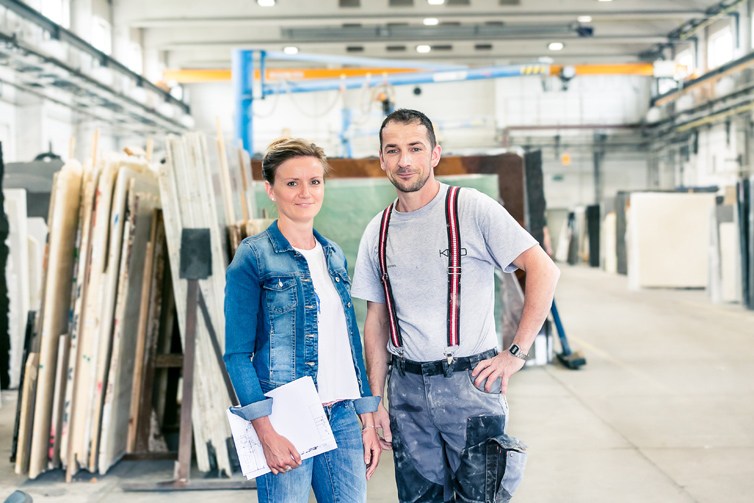 Dual study programme in business administration in medium-sized industry (B.A.)

Would you like to study whilst also discovering the professional world? Then opt for a dual study programme at KMD. During the practical phase, you will lend a hand in the different company areas whilst also taking on planning and management tasks, e.g., in materials management or in project management. In the last term, you will write your Bachelor's thesis focused on business operations.


Use the contact form to apply!